French Bulldogs for Sale
Exclusive French Bulldog Litters for Select Clients
Premium Quality AKC Puppies
Michelle's Fabulous Fancy Frenchies came to be due to our new found love of the French Bulldog.  Our five fabulous frenchies are family members, our own personal pets.
Our free range frenchies roam our property daily, while running and playing with one another until their hearts content. We only breed to improve our own brood stock, so breedings are few and far between. We can't keep them all, so our loss is your gain.
Bella & Diezel's Litter
Born Sept 12, 2021
For Sale!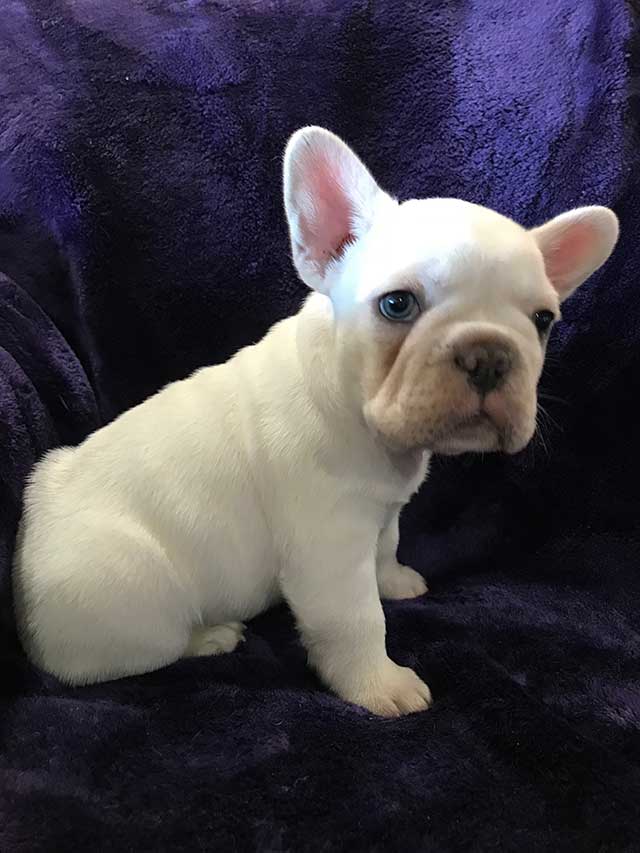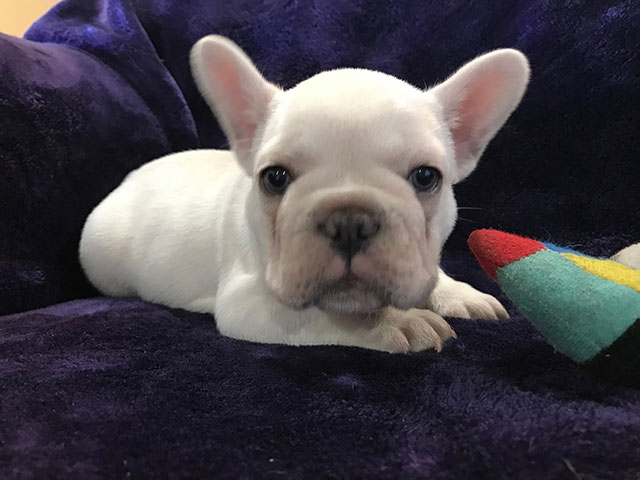 Male blue cream—7-weeks-old
(Front and Side Views)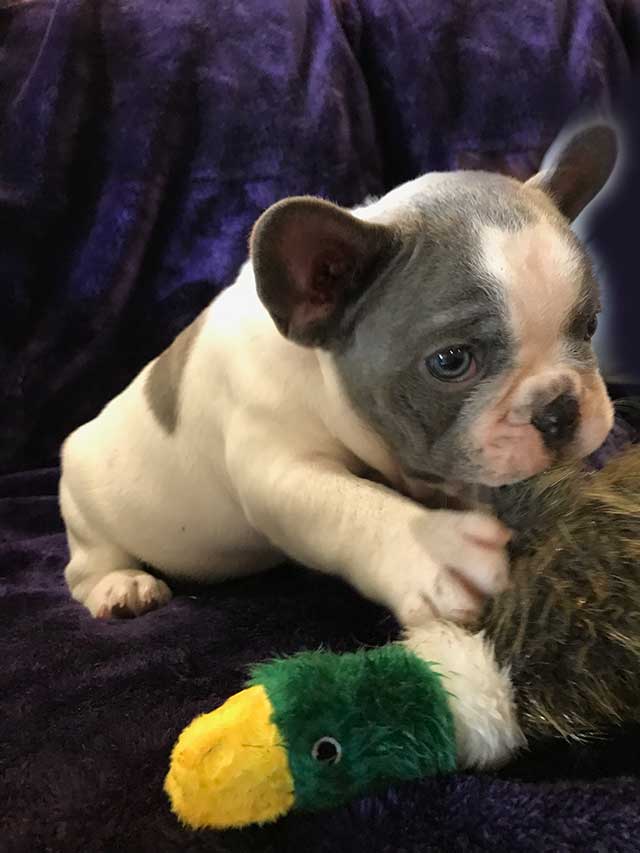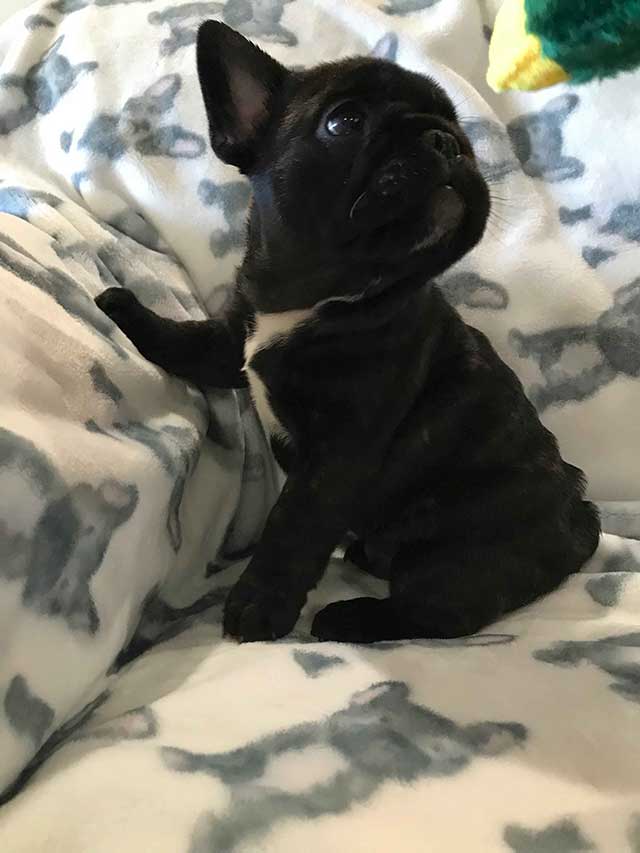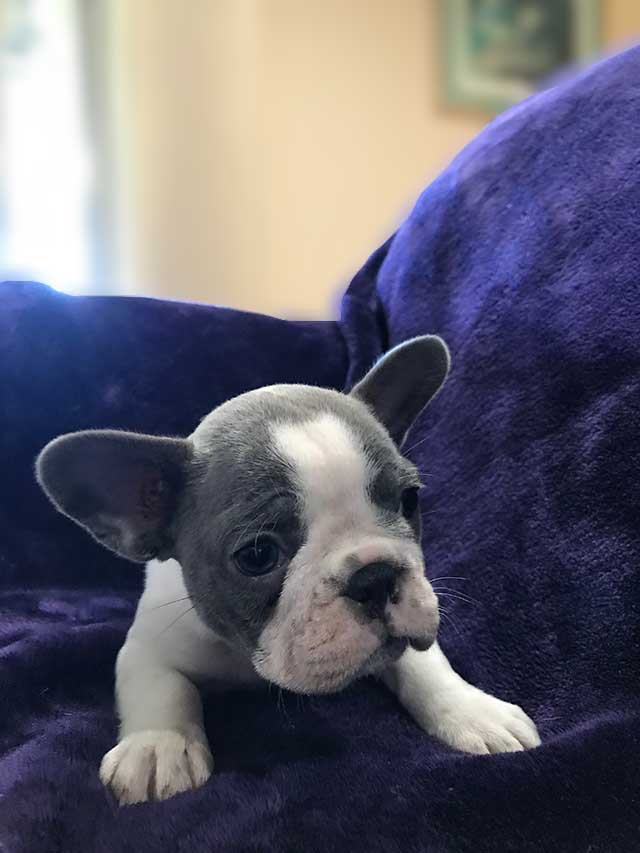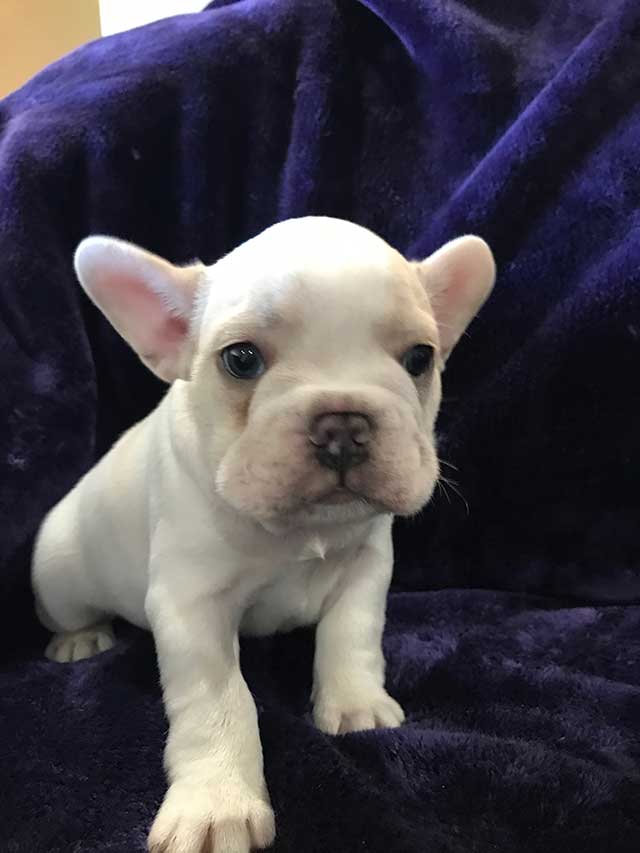 Four other puppies from Bella & Diezel's litter but not available. Have found homes.
Nora & Diezel's Puppies
Born May 13, 2021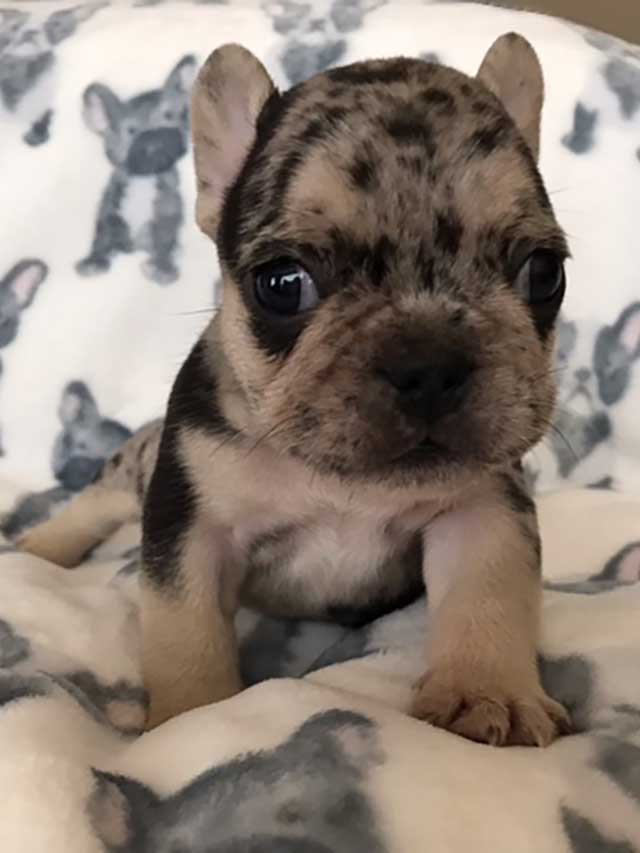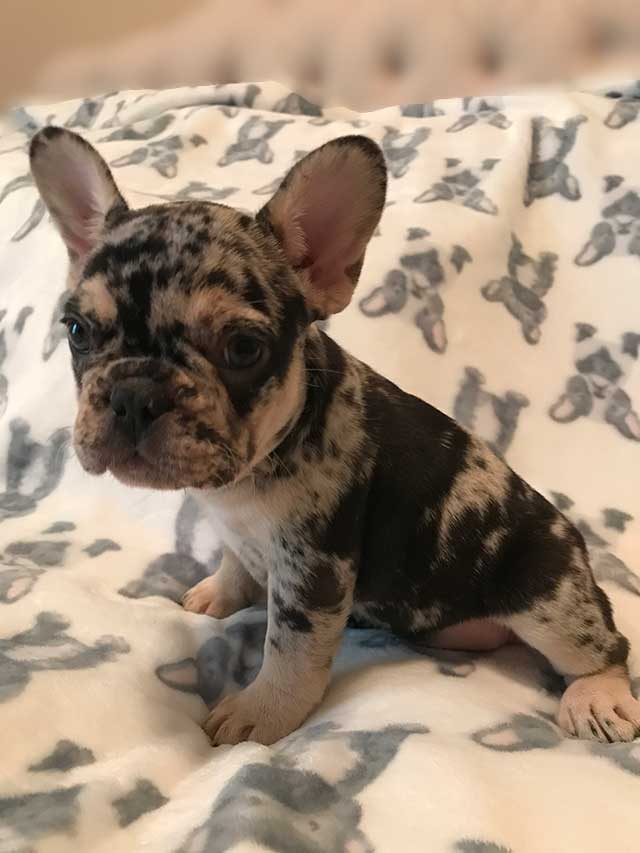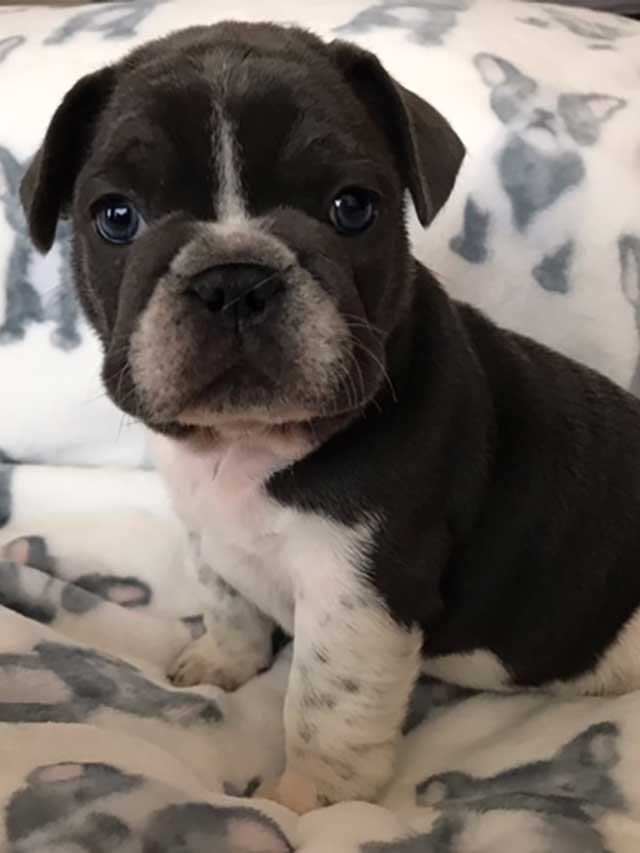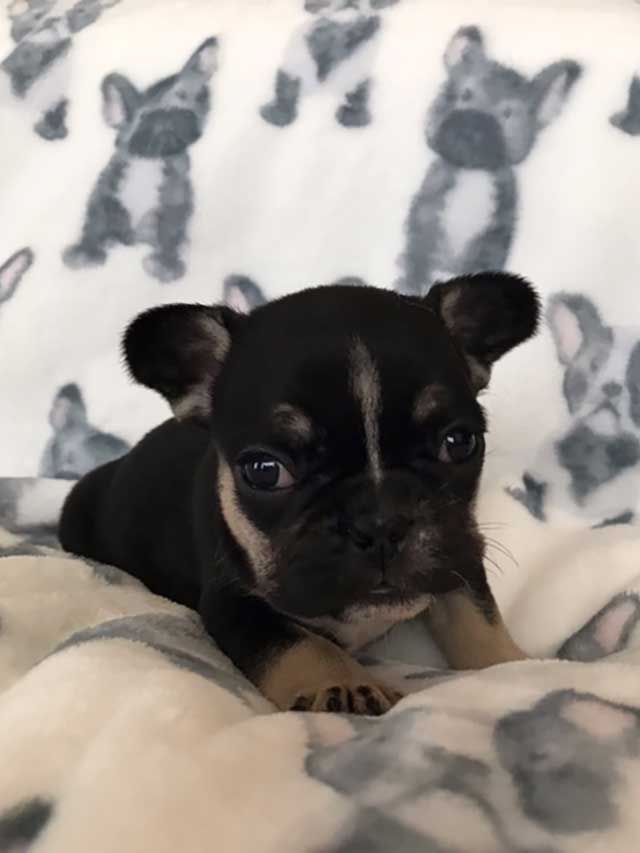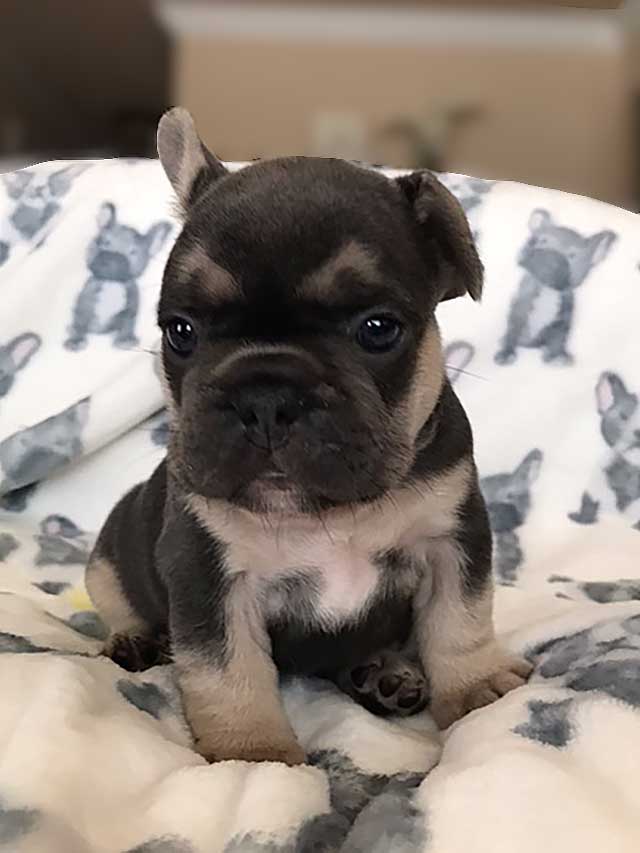 No longer available. Found homes.
Luna & Diezel Puppies
Born March 1, 2021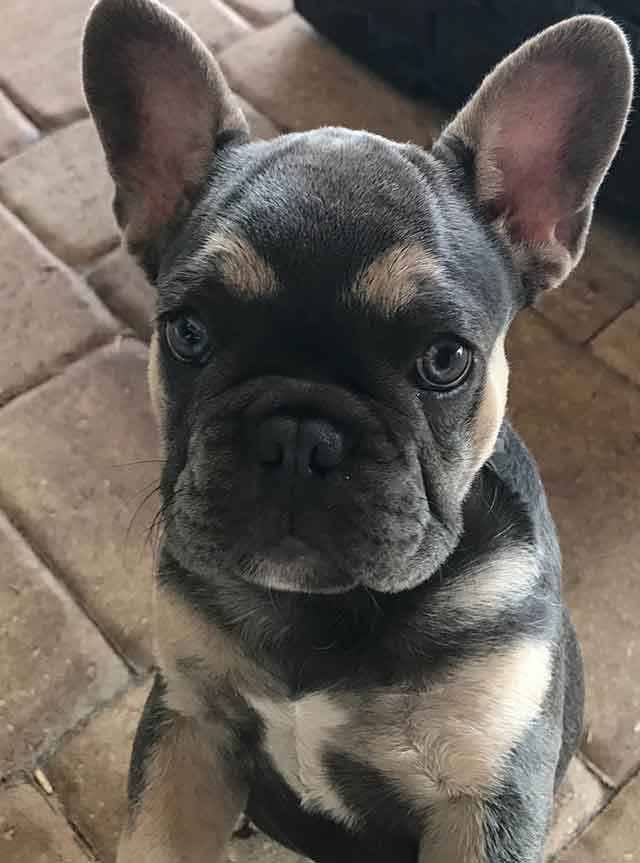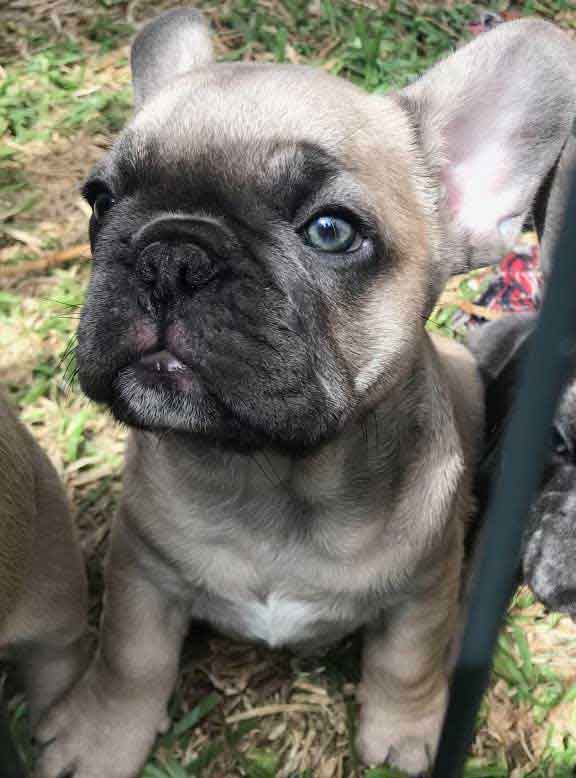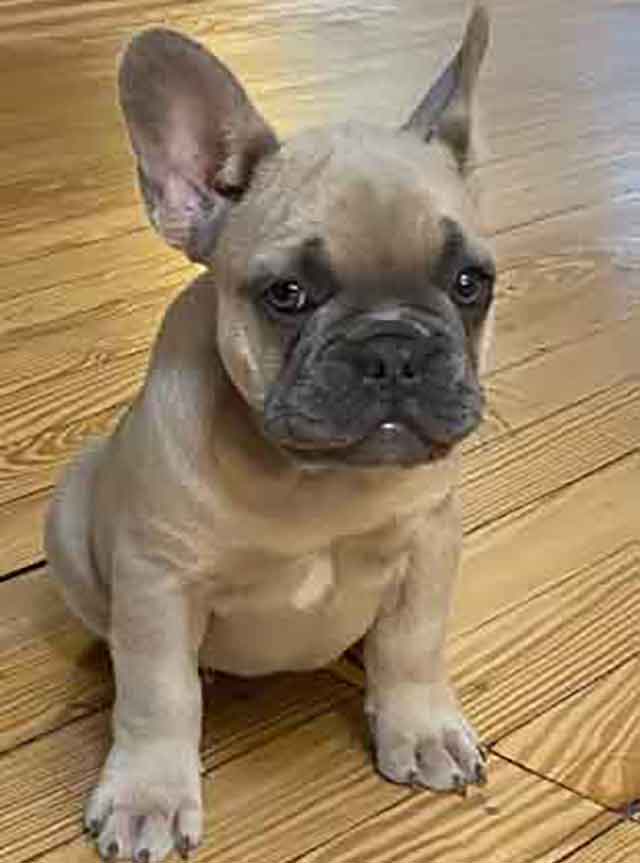 Abby & Diezel Puppies
Born January 25, 2021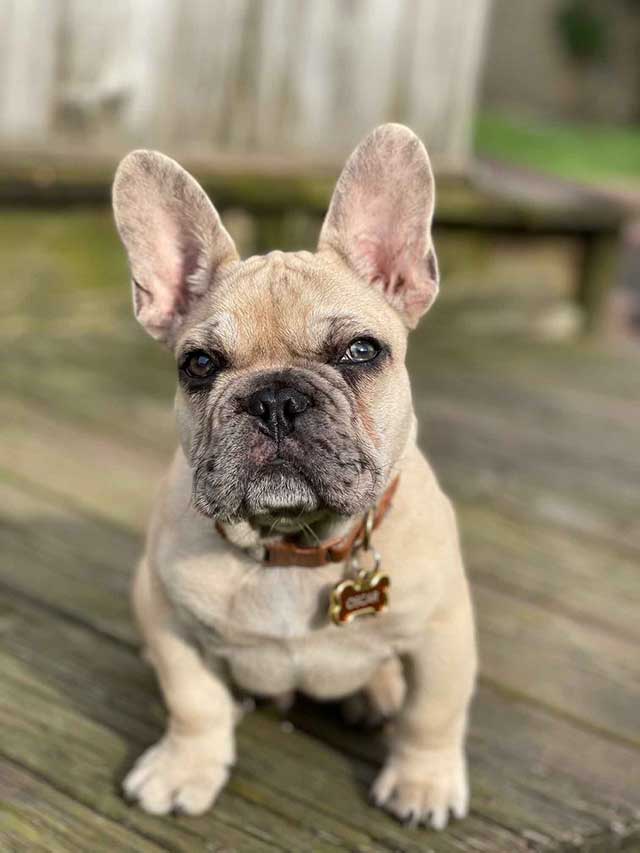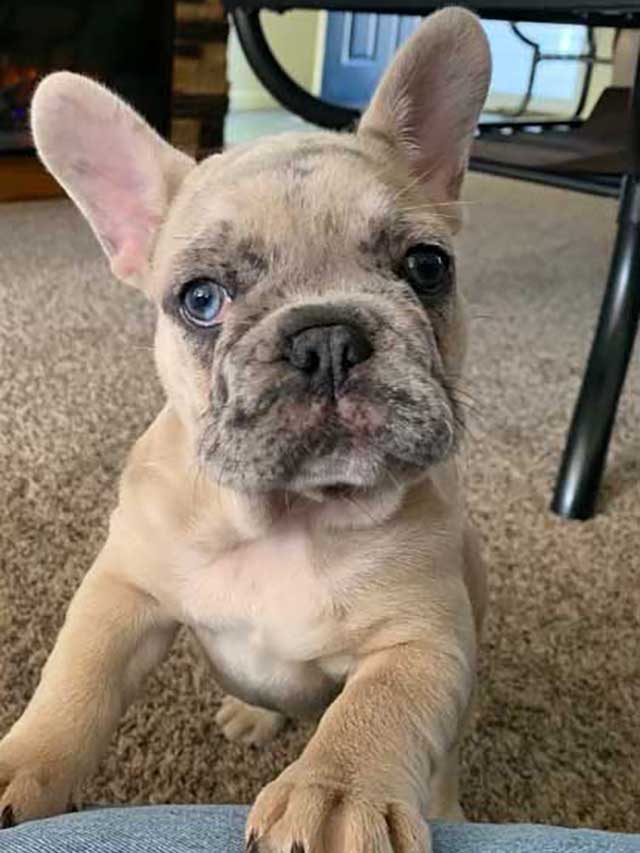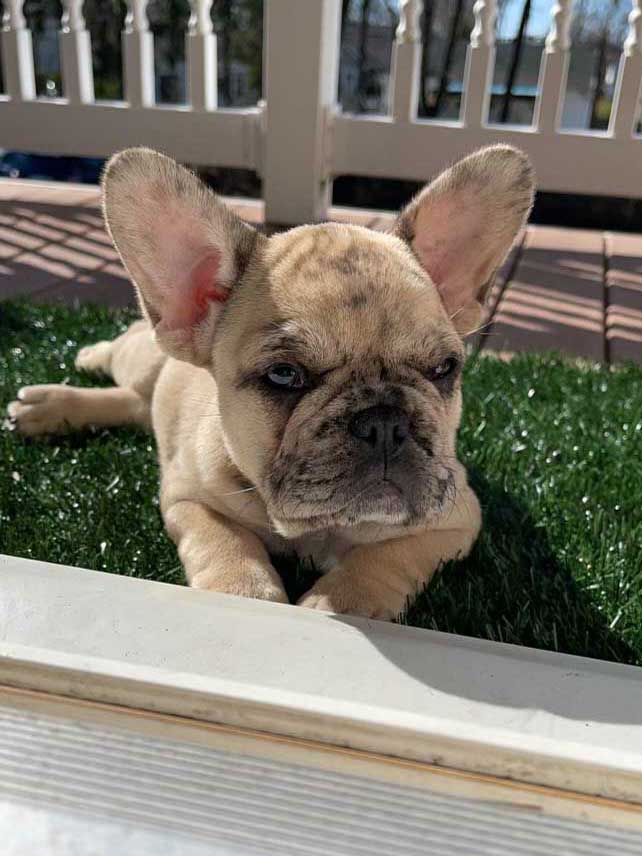 Munchkin & Nautico's Puppies
Born January 12, 2021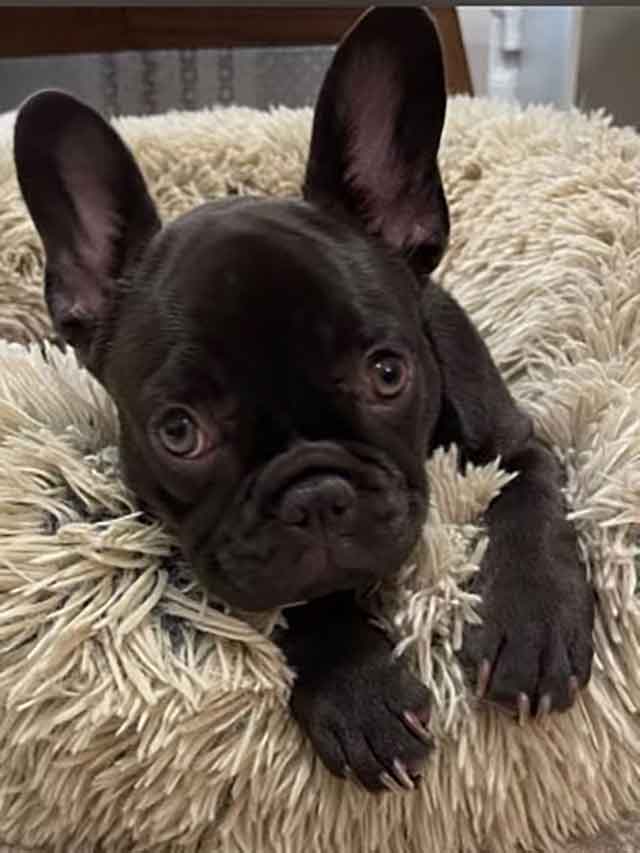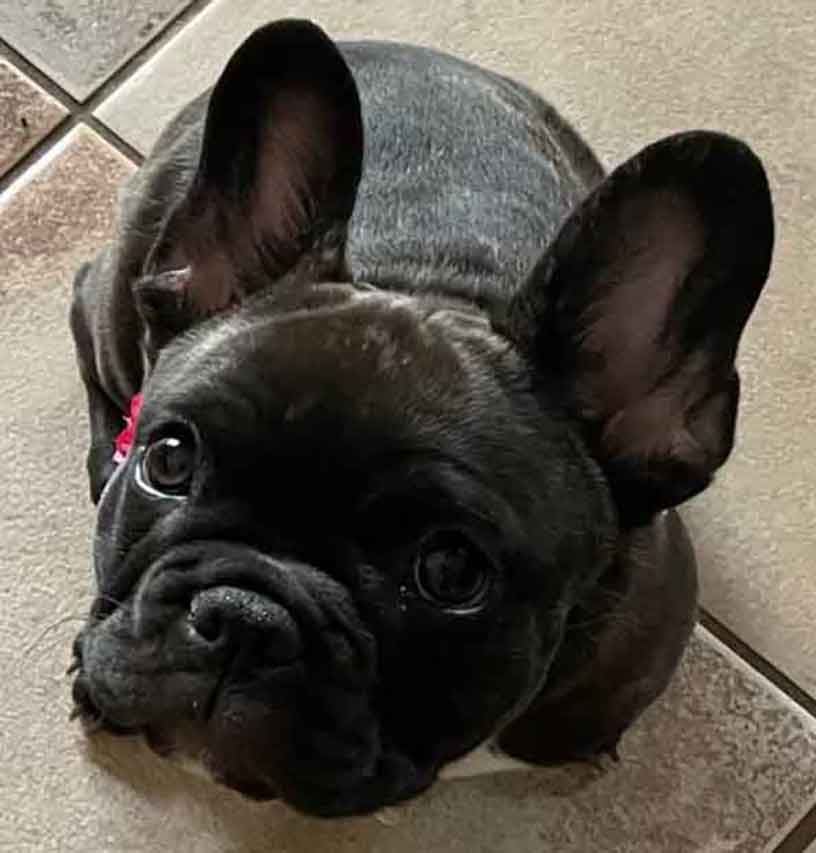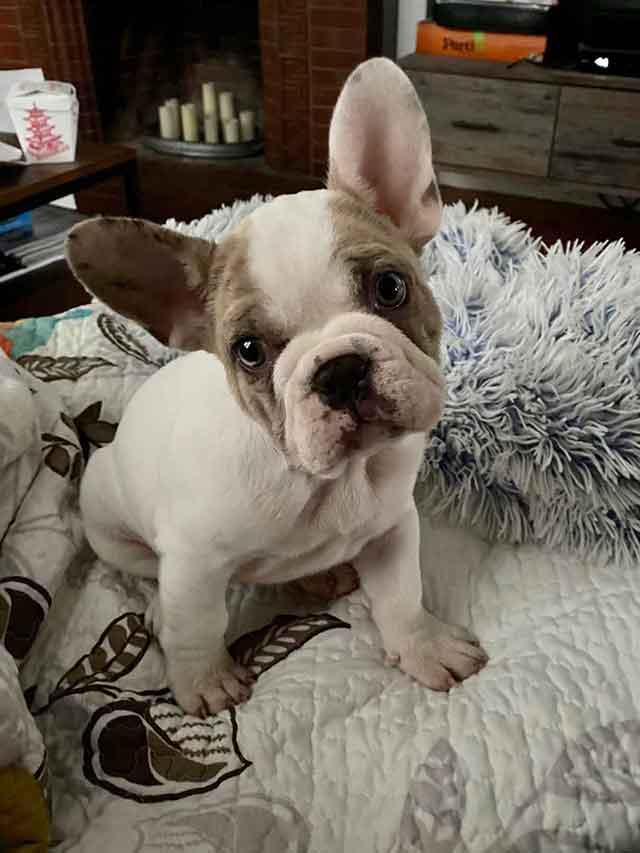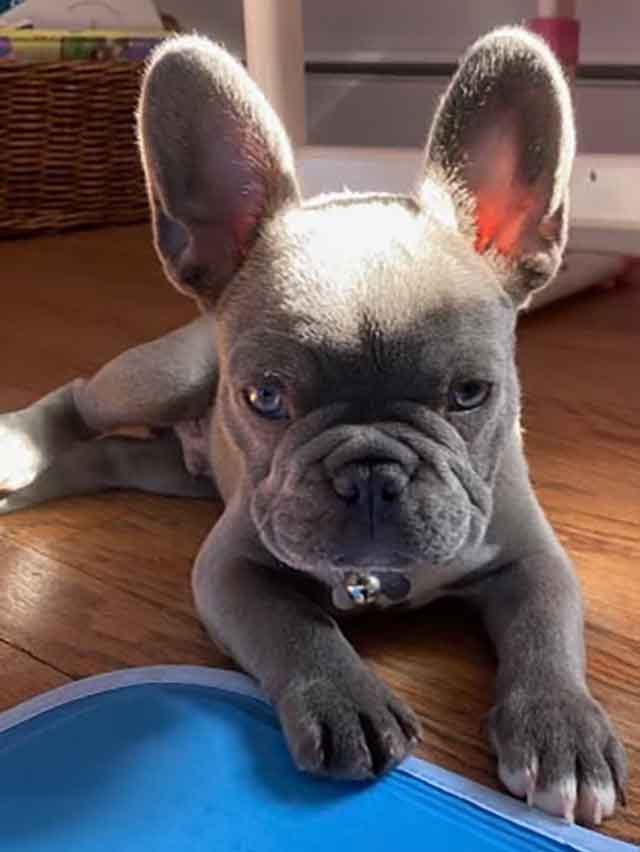 Mimi's & Diezel's Puppies
Born September 2, 2020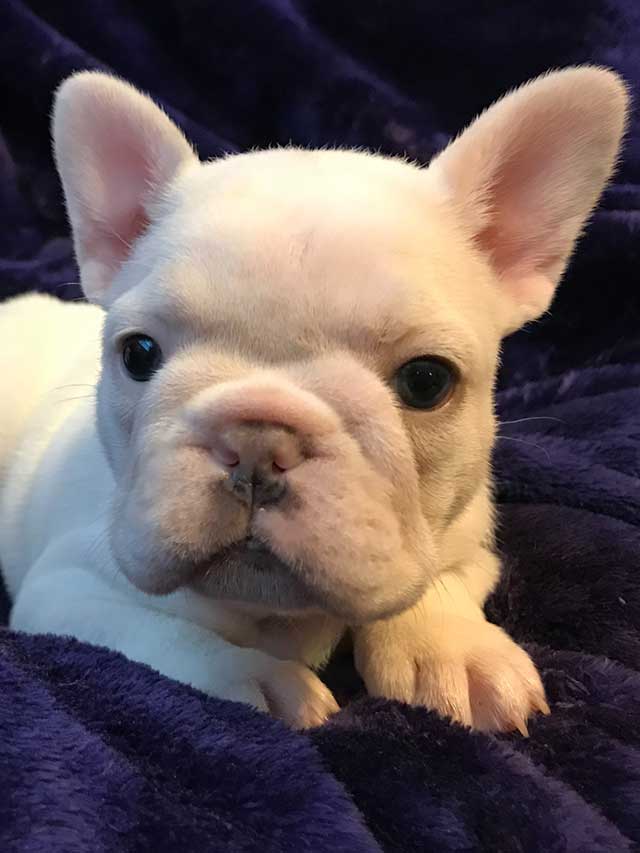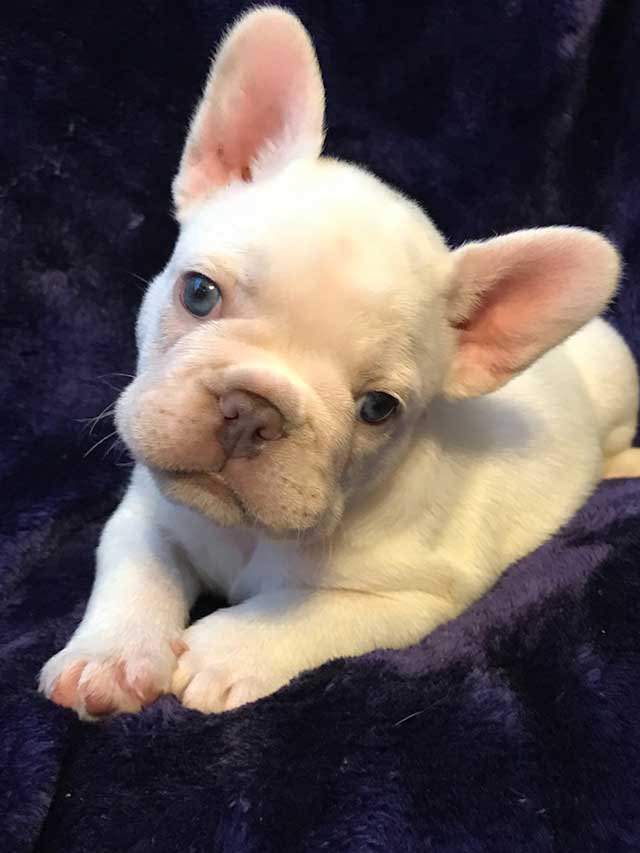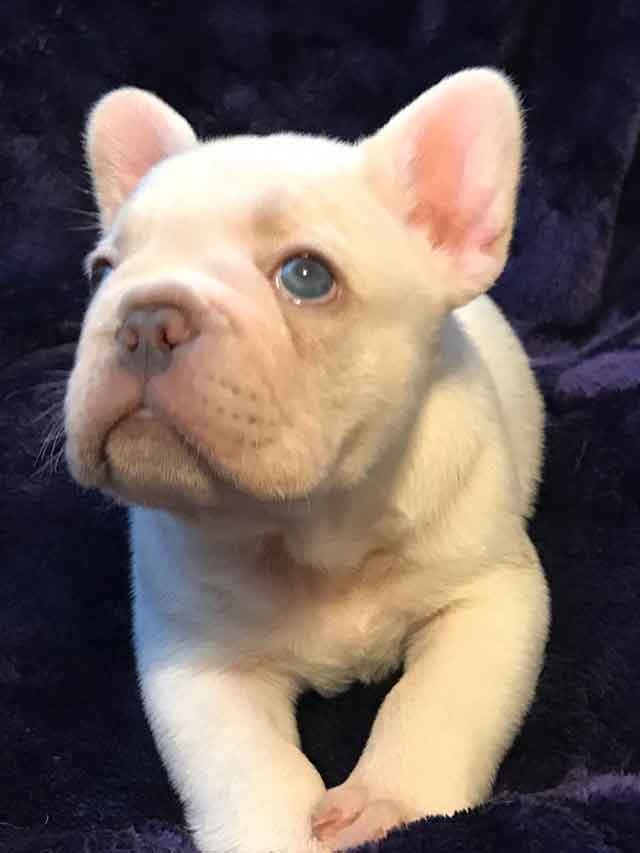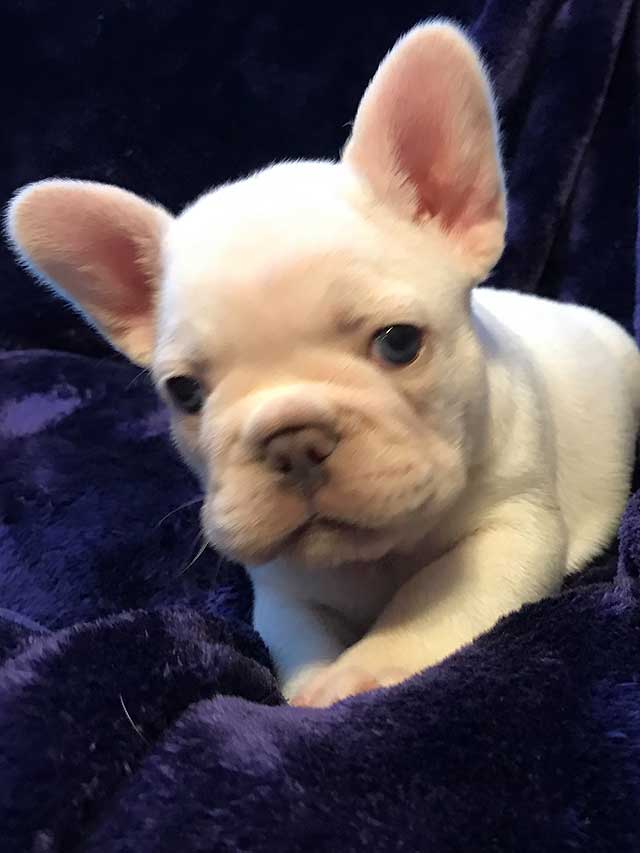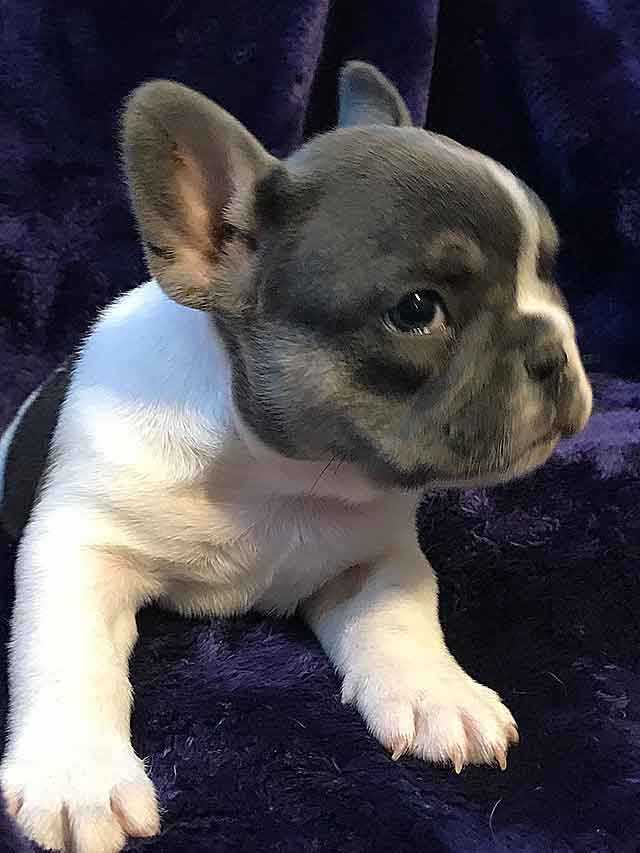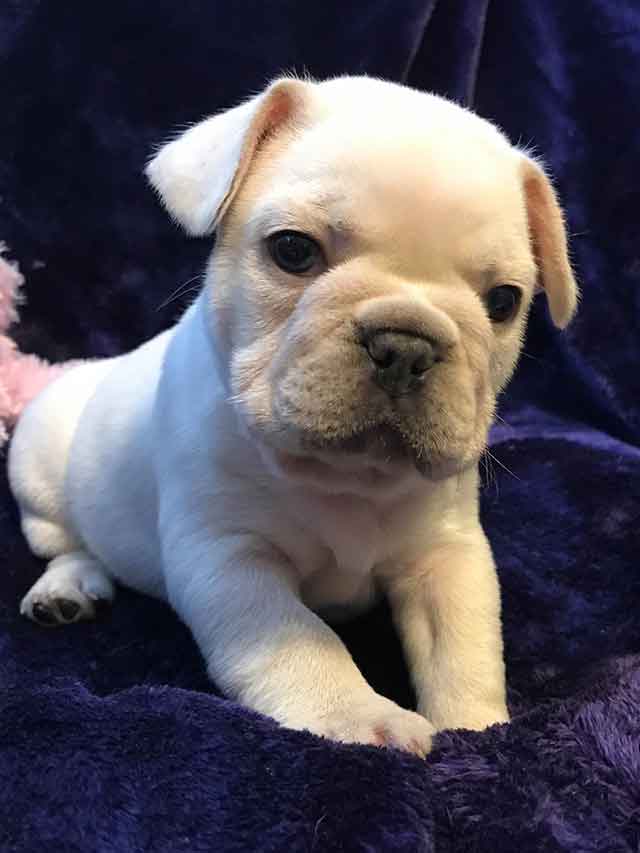 Luna & Nautico's Puppy
Born August 26, 2020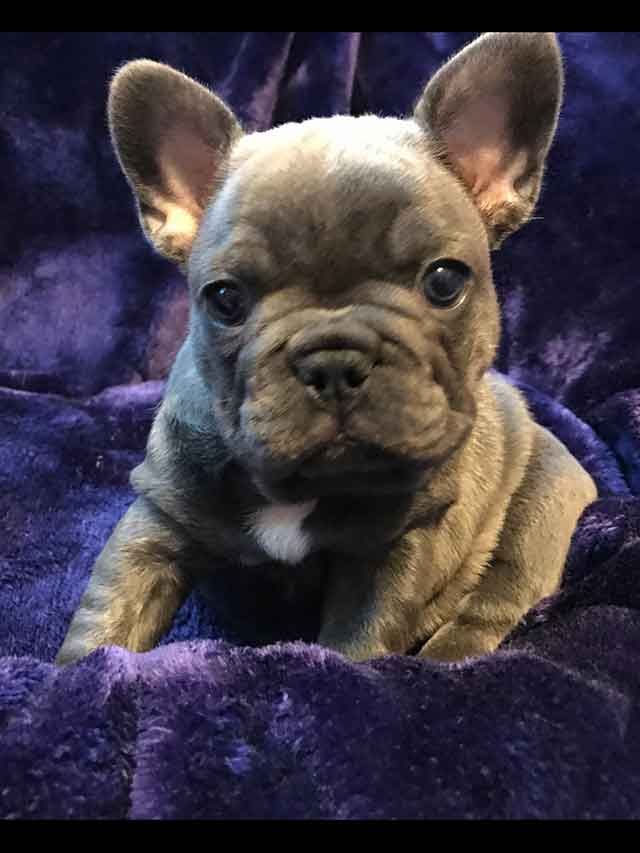 Enzo has been sold and is happy in his new home!
Born on  November 19, 2019. Beautiful chocolate male. So handsome with a wonderful temperament.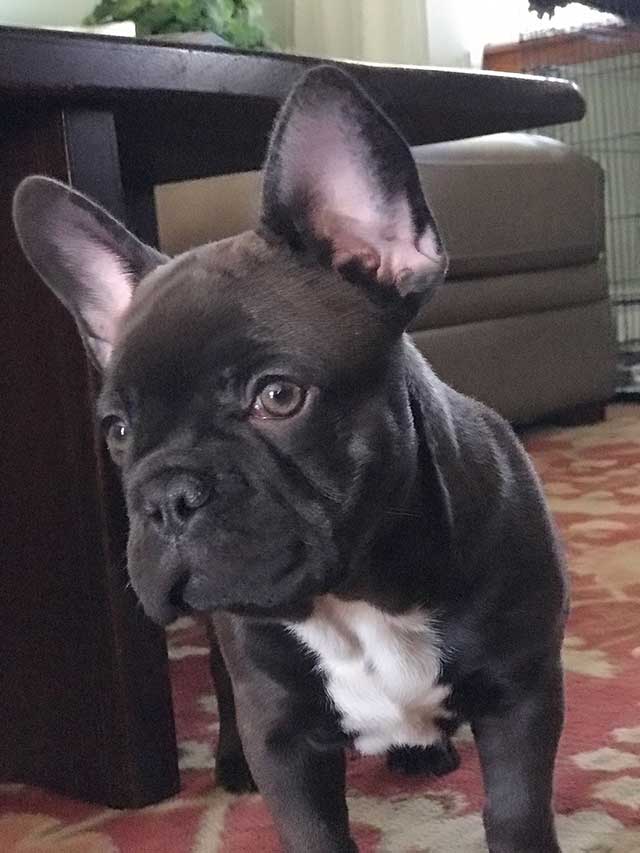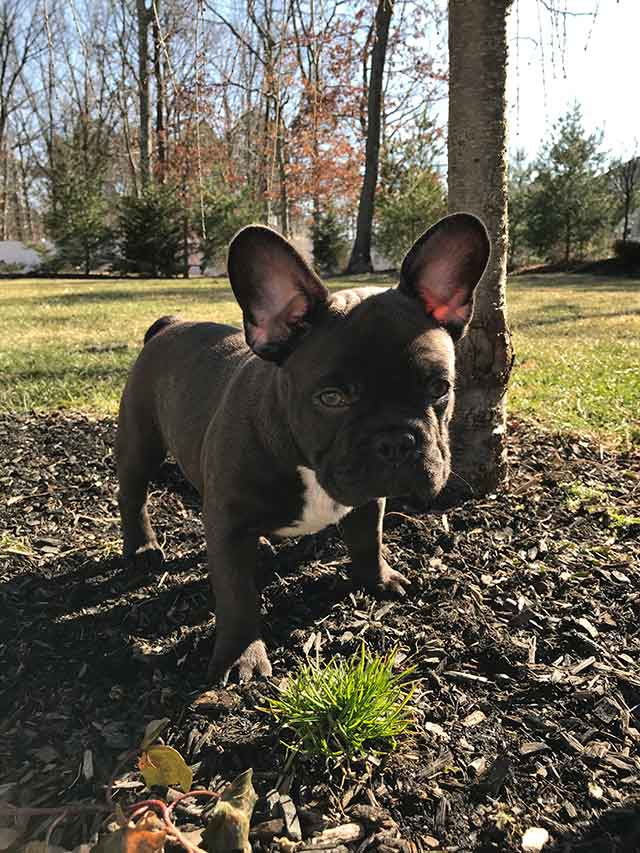 Male puppy-partial profile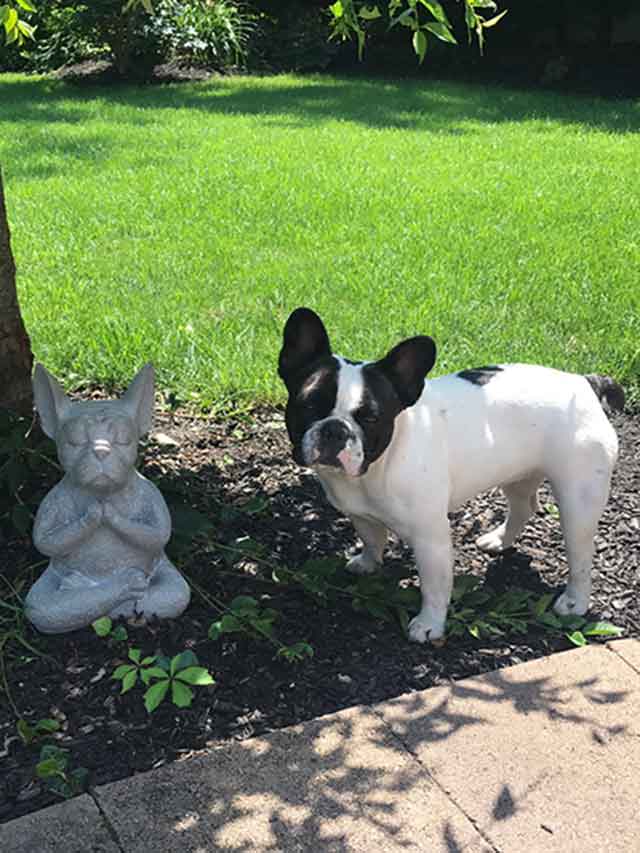 Munchkin
Dam of the Litter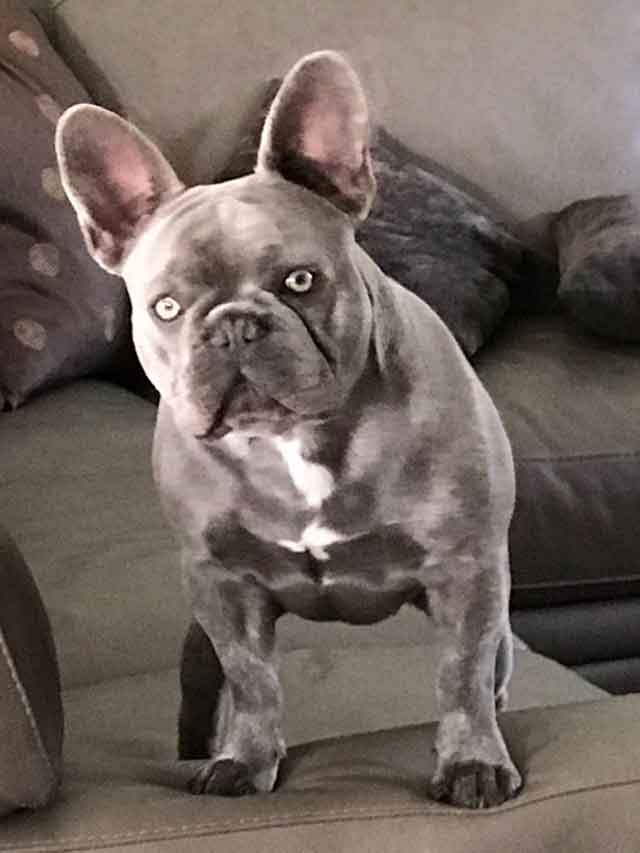 Mimi's Puppies
Born June 28, 2019
Mimi's Puppies Are Happy in Their New Homes2>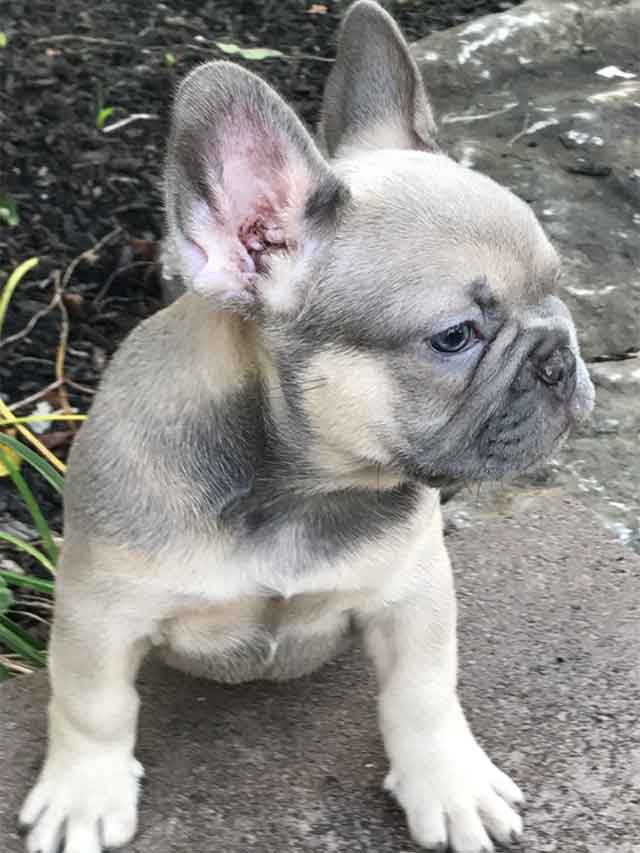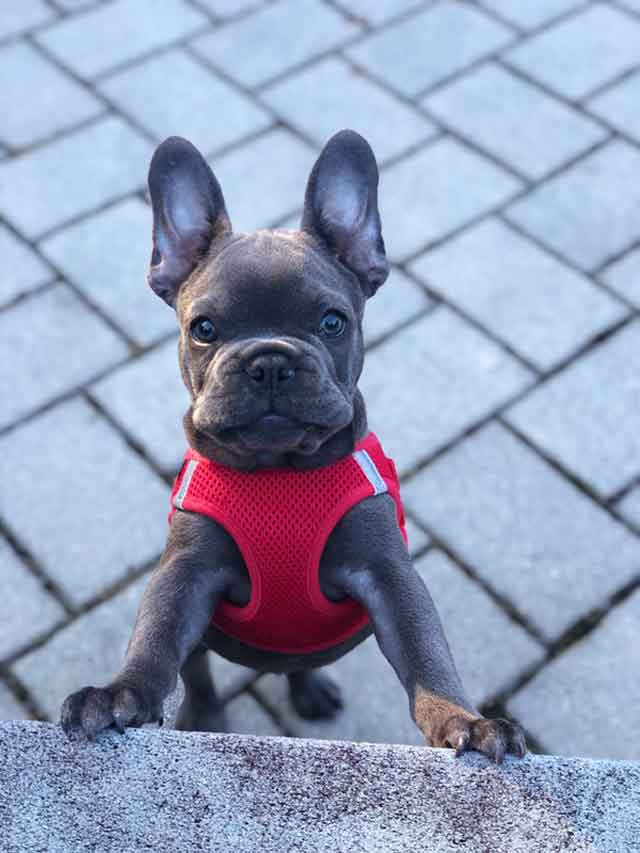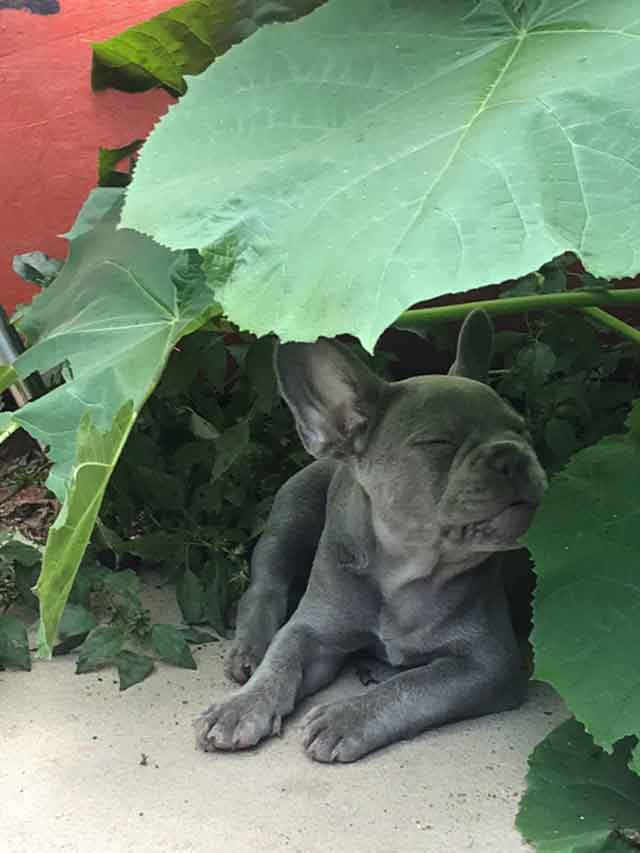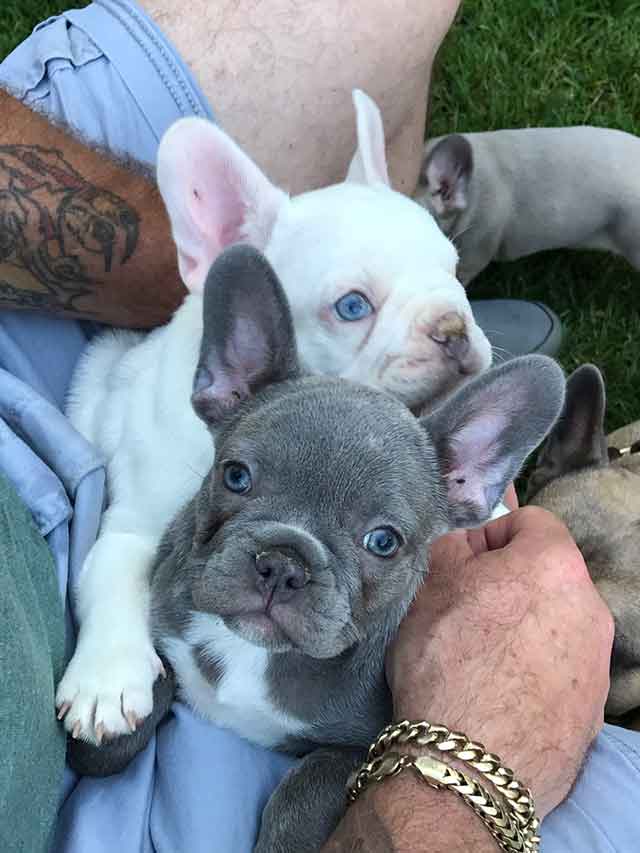 Sweet Pea (lilac Frenchie) and Admiral Nautico (Platinum Lilac Frenchie)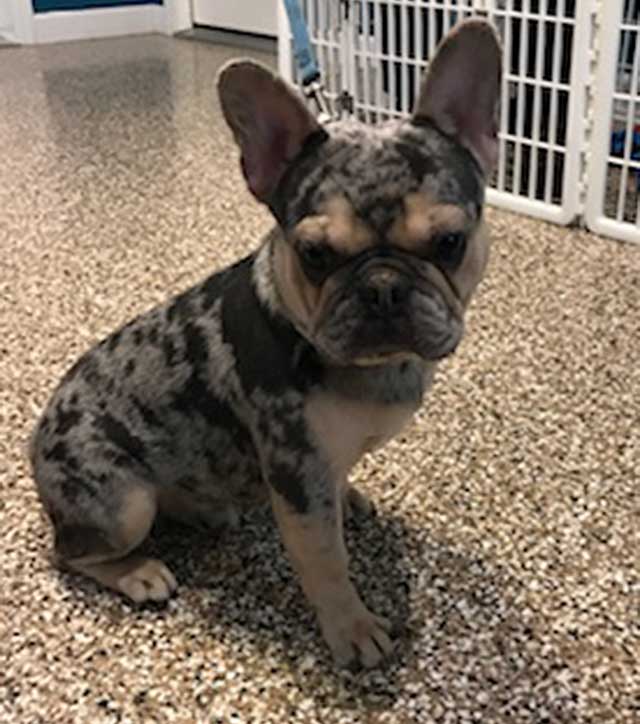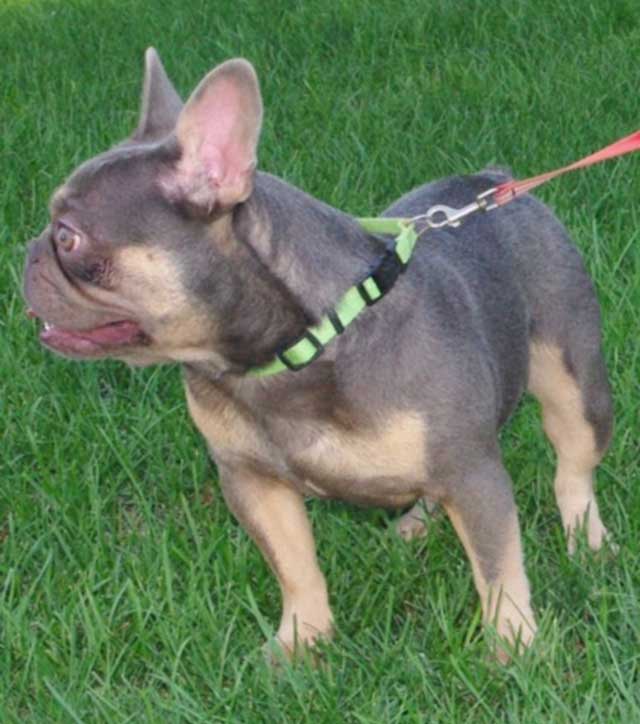 Otis
Sire of the Litter5>
Luna's Puppies
Date of Birth: 02-11-2019
Three females and one male
Luna's Puppies Are Happy in Their New Homes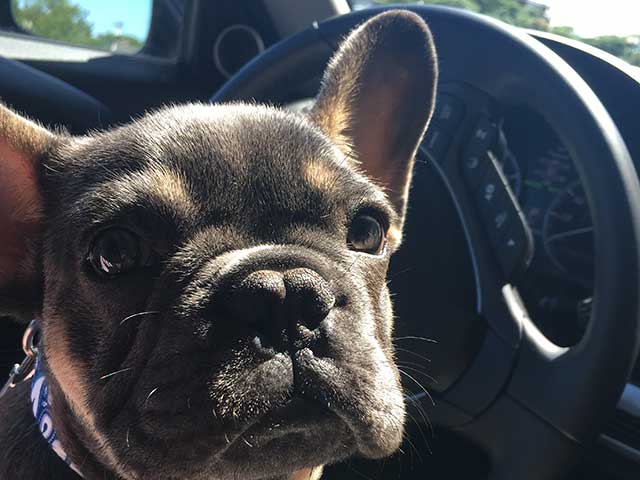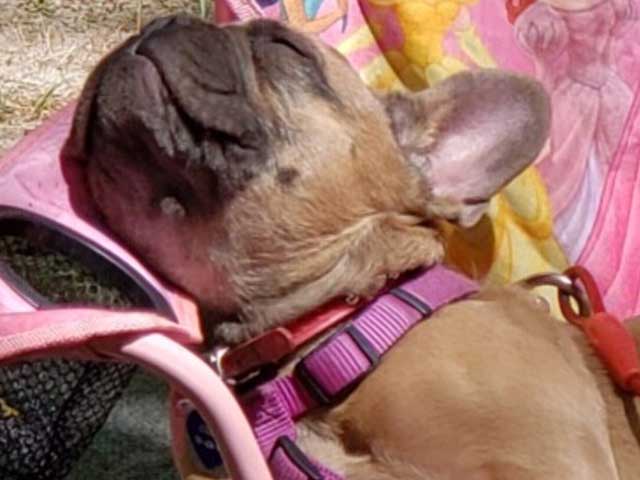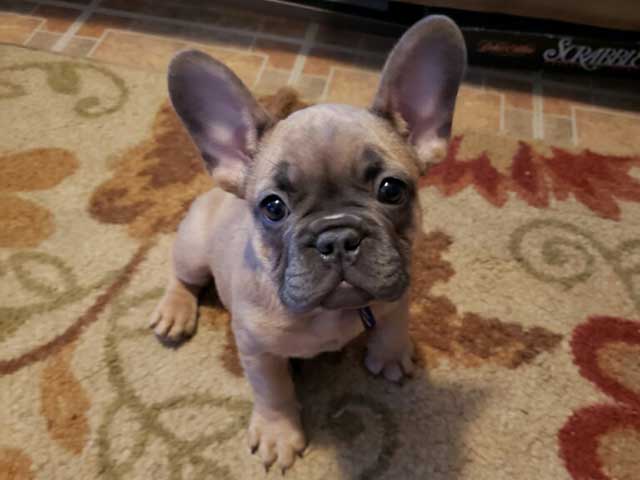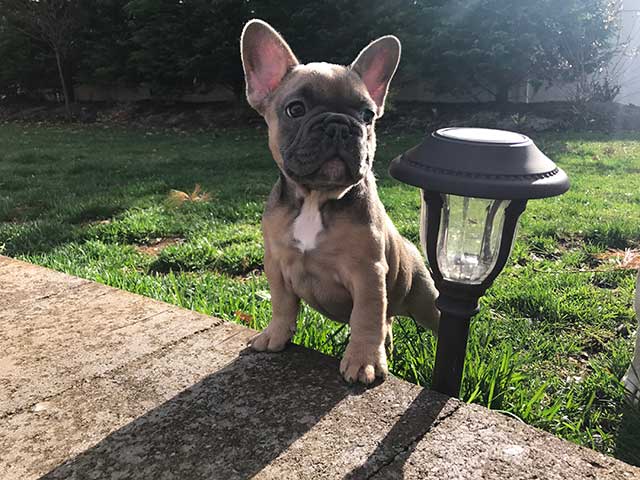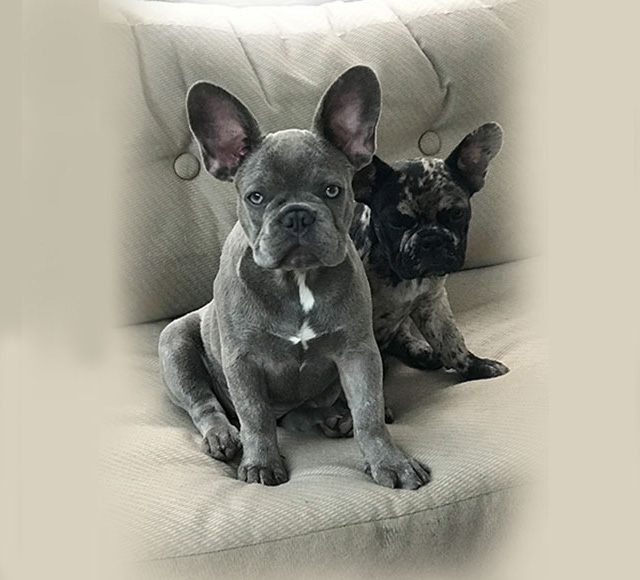 Our Love of Frenchies
Acquiring our American bulldog, Pork Chop, quickly developed into a love for bulldogs.
As often happens with dog owners who pick a particular breed, the breed is now on your radar. Blind to them before, you're suddenly seeing them everywhere.
With our new awareness of "all that was bulldog," we started noticing French bulldogs during our travels abroad, on the New York City subways and on YouTube. We completely fell in love with this miniature French bulldog breed. The breed's adorable "bat ears" and affectionate, charming personality drew us in, not to mention that like their American "cousin," Frenchies don't bark much.
Our first two Frenchies, Luna and Munchkin soon sparked our interest in breeding puppies. Since then, our pack has grown into five fabulous fancy Frenchies, and we couldn't be happier with this addition to our family!
The next step became obvious. How wonderful it would be to share our breeding with other people who also love French bulldogs, a popular breed with its top-notch genetics.
What You Should Know About French Bulldogs
French Bulldogs
Premium Quality AKC Puppies
French
Bulldogs
Premium Quality AKC Puppies
We Treat Our Frenchies Like Family
We raise our fur-babies in a fun loving environment and consider them family. They are well adjusted to people, handling and especially car rides. They always travel with us between our two residences in Long Island, New York and Florida (they are snowbirds too).
Are you interested in owning a Frenchie? Reach out to us using our online form or give us a call. We're happy to answer your questions.